Do It Yourself or Call a Locksmith?
With the popularity of the Internet came the big buzz of DIY (Do-It-Yourself) solutions to many problems.
DIY tutors concentrate on teaching people to solve common problems without consulting qualified professionals.
The main catch in it is to avoid the expenses of employing the services of a qualified professional and giving you the personal satisfaction of solving your own problems to your own taste.
Homeowners are the major users of DIY solutions. When it comes to your home security and locksmith needs, should you do it yourself or call a local locksmith ? Could it be beneficial to use DIY solutions instead of professional locksmith service ?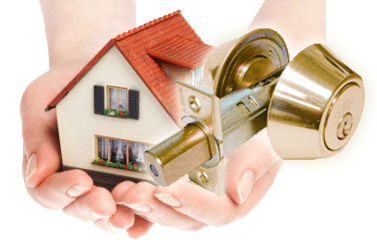 Take your home security seriously
Although you can use DIY solutions to fix some of your home security problems (you probably saw a how-to video on YouTube), there are some problems you should leave to your local locksmith .
Locksmiths know how to handle locksmith service such as rekeying locks, retrieving transponder key, replacing lost transponder key, safe and vault installations, changing and duplicating locks, repair, and installation of home security systems and assisting people who are locked out to regain entry into their home or automobile.
And it doesn't have to cost you cutthroat prices, there are cheap locksmiths around your area.
Before you fix your Lock Yourself
When deciding if you should handle your locked-out-of-your-car situation yourself or call an automotive locksmith , there are a few things to consider. Can you trust on your skill to avoid damaging your car alarm system? Or can you be as intricate as a skilled auto locksmith to work on your lock without causing damage to delicate parts?
Installation of Saves and Vaults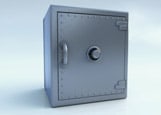 How about installing your safes and vaults?  It's very important you entrust the safety and protection of your treasures to well-trained licensed locksmiths. You can't afford to gamble your fortunes with DIY solutions that may not offer as much durability as the work of a professional locksmith. A burglar will find it an easy job to crack open any carelessly installed safely.
And suppose you need to make motorcycle keys, ATV keys and all other sports and pleasure craft keys? That's right, your best bet is someone who has the skill and knowledge of the art of delicate crafting of keys. And of course, a key locksmith you can trust.
When Hiring a Locksmith

If you call on a locksmith and he tries to take advantage of your desperation by quoting high prices, don't hire him. It is always beneficial to call on recommended locksmiths, locksmiths who have good reviews from past customers. You can find such locksmiths by going through the Internet. One of such websites is alcatrazlock.com.
Get Professional locksmith job done in record time
We pride ourselves with skill, highly trained expert locksmiths and security technicians in Grumpy's Nashville locksmiths. 24 7 locksmiths who respond to your call instantly so you don't have to grope around and cause further damage to your locks and risk your home security in the process.
You don't have to be independent of trusted professionals because guaranteed, you won't get ripped off when you dial 602-677-5045 for 24 hour locksmith near me . The best and most competitive prices are what we will give you when you need an emergency locksmith in Phoenix , Scottsdale or Glendale. Grumpy's Nashville has got you covered for your locksmith service in Arizona.
Lock and key drop off location:602-677-5045

602-677-5045

17627 N 4th Str

Phoenix, AZ 85022